ART
TARGET GROUPS AND BENEFICIARIES:
Rural disadvantaged and vulnerable  communities- among groups benefiting from ART's work are:
✓children,
✓youth,
✓ women,
✓small farmers
✓craft producers
✓female headed households
WHAT IS ART?
A non-profit, non-governmental rural development agency.
Established in 1981; registered as an NGO in January 1985
Registered under the Companies Act as a non-profit company.
DEVELOPMENT VISION:
"A process through which communities acquire knowledge, skills and ability to identify issues in improving their overall quality of life and use the acquired knowledge and skills to take action to address these issues and improve their quality of life"
MISSION STATEMENT:
"Empowering People!  Transforming Communities!!"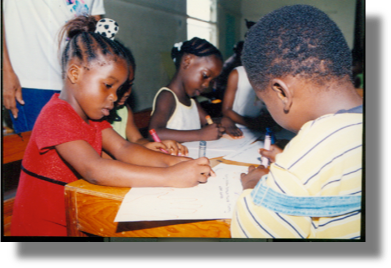 STRATEGIC PRIORITIES:
Position the agency to sustain and maximise its contribution to national development processes 
Restoration of office building and resource centre
Build and strengthen partnerships which complement and support the agency's mission.
Rural Youth Development Programme
Strengthening Community Organisations for Participation in Governance and Development
 CORE ACTIVITIES:
Community Education and Training
Advocacy and Networking
Resource Mobilization
General Programming Headings:
SUCCESS STORIES AND ACHIEVEMENTS
Community Capacity Building & Empowerment
Rural Youth Development
Community Participation and Support
Quality of Life Programmes
Community Health Promotion
Supporting the Development of Sustainable Livelihoods
Advocacy & Networking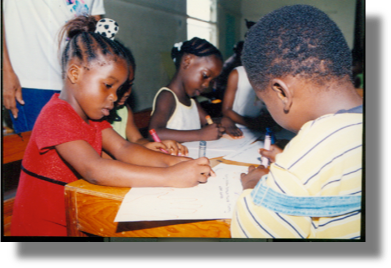 General Programming Headings:
SUCCESS STORIES AND ACHIEVEMENTS
Success of Rural Youth Development Programme

Improving reading and literacy skills
Nurturing creative talents
Building self-esteem and self-confidence

Support to Development of Sustainable Livelihoods

Micro-project Loan Fund –
Revitalization of the beekeeping sector in Grenada including international awards (2002) for Grenadian honey

Health Promotion:

Regional award(1999) for Eat Local Eat Healthy project
Pioneered use of popular theatre in Grenada in respect of HIV/AIDS Education (2003) – A Sip of Red Wine.